Las Vegas Charter Bus Rental
Outlets
USB Ports
Lavatory
Foot Rests
Luxury Seating
WiFi (When Requested)
Media Entertainment System
Accommodates 56 Passengers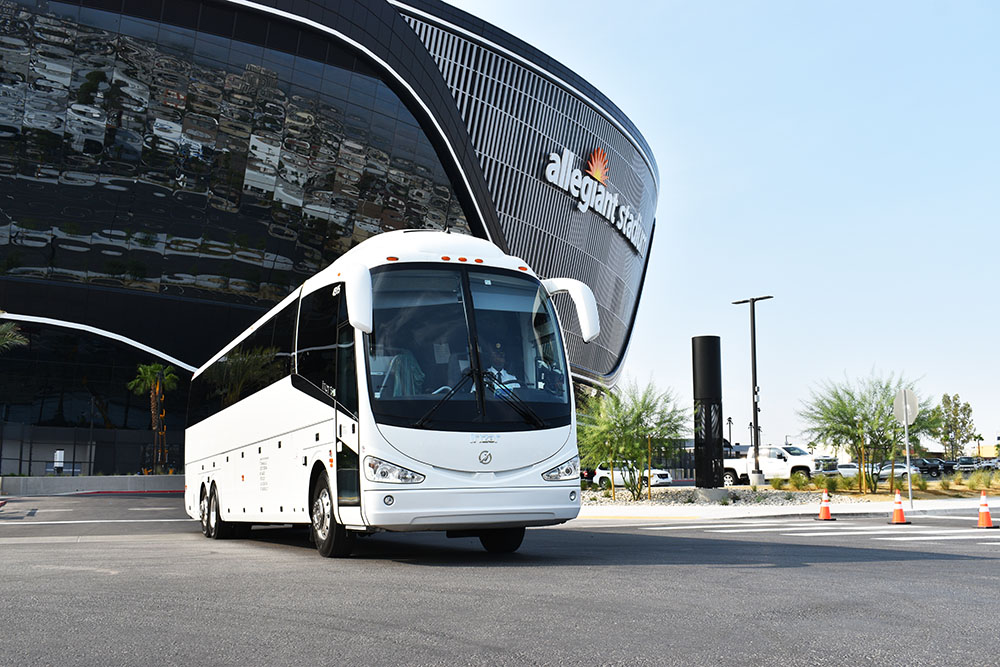 More Than A Charter Bus Rental
Manufactured in Spain, the Irizar i6 is the most unique and elite charter bus Las Vegas has to offer. The Irizar i6 creates a moving environment fit for any group with its state of the art features such as beautiful overhead lighting and hard wood flooring. Companies from all over the world charter buses to transport their associates safely and cost effectively. 
The Irizar i6 includes important amenities every charter bus rental should include. For example, our Las Vegas tour buses have high-speed internet services available for executives working on the go or the casual travelers staying up to date with their social media accounts. Most importantly, safety should be your top priority when planning group transportation services. Give us a call and discuss your next Las Vegas event with one of our experienced transportation experts.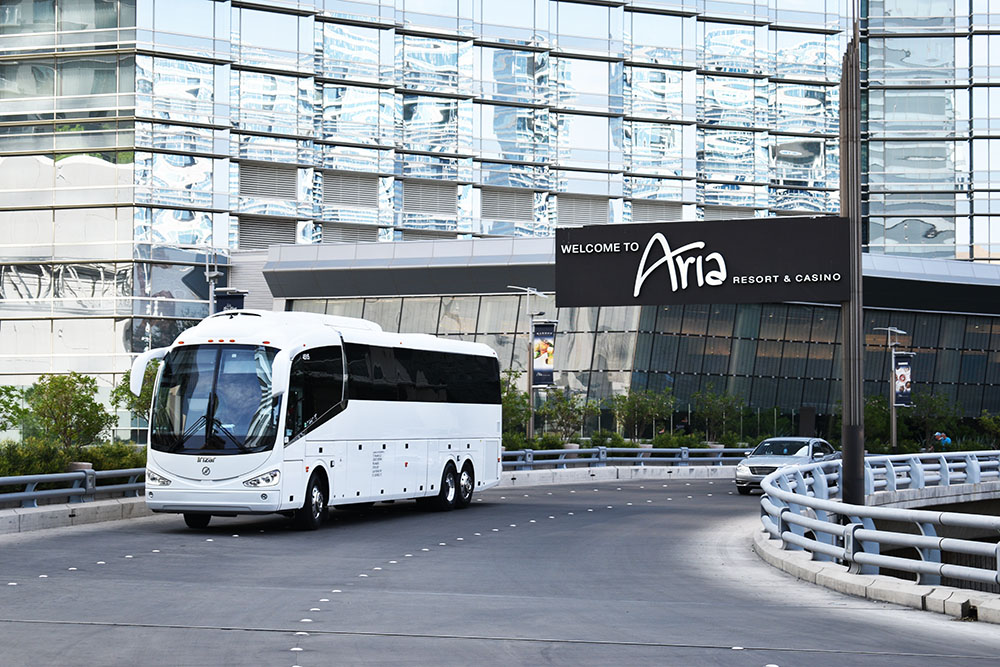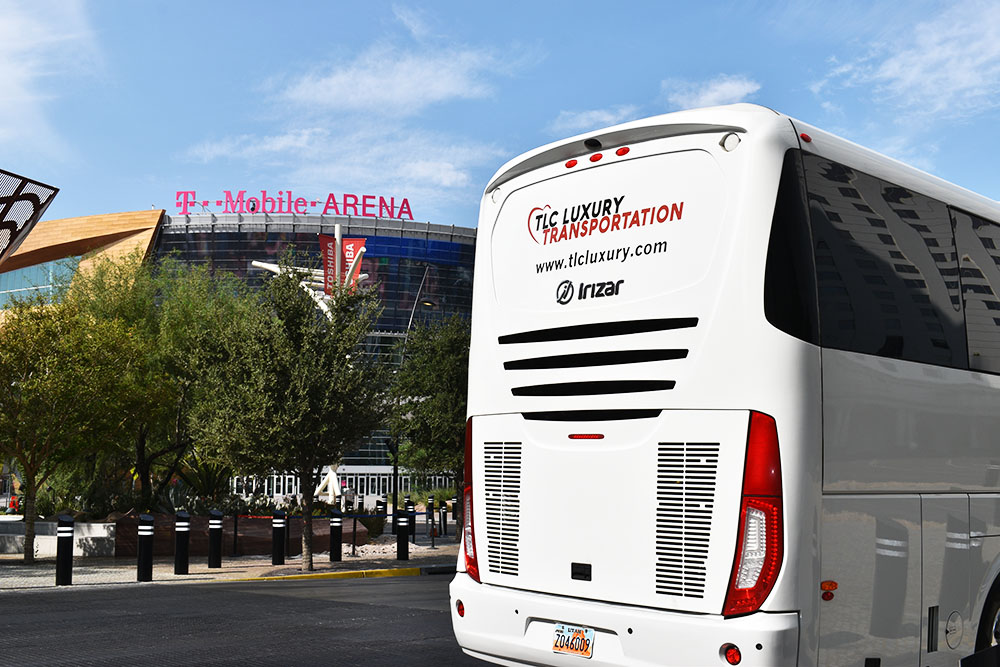 The spacious seating of the Irizar i6 allows you to fully relax as you enjoy the smooth ride of your vehicles electronic suspension. Make sure you choose a transportation provider that won't embarrass you pulling up to the pick up location with a bus that's dirty and looks like it's falling apart.