Las Vegas Motor Coach Rental
Outlets
PA System
Cloth Seating
Upgraded AC System
Rear Luggage Storage
WiFi (When Requested)
Accommodates 40 passengers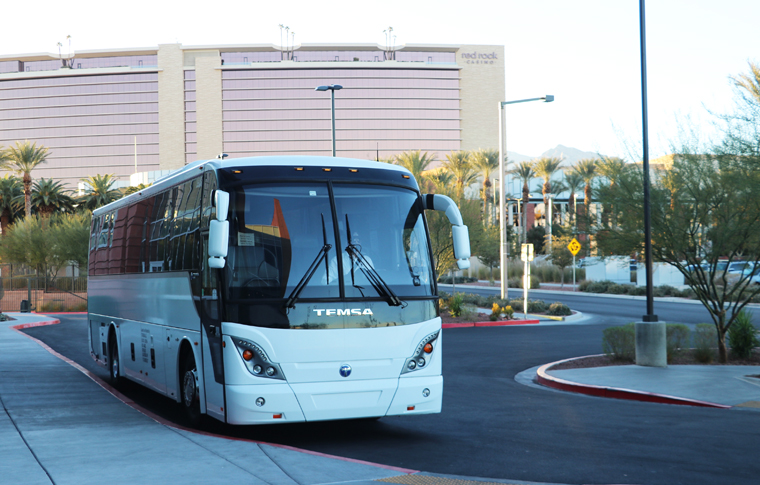 Not Your Average Motorcoach
This Las Vegas charter bus rental is integrally built on a monocoque chassis. The Temsa TS-35 motorcoach is built and designed just like a tour bus, but creates options when searching for the best available rate. Of all the options available, the Temsa TS-35 is a great option when trying to efficiently price out group transportation services for different sized events.
The Temsa TS-35 creates a comfortable environment for its passengers featuring wood floors and luxury seating. The bold design of the TS-35 motorcoach impresses those on board during its charters. Las Vegas charter buses do not normally have the reputation of being high end, but the Temsa TS-35 makes it the best option when transferring large groups to events in the city, such as a game for the Las Vegas Aviators, the newest sports team in the city.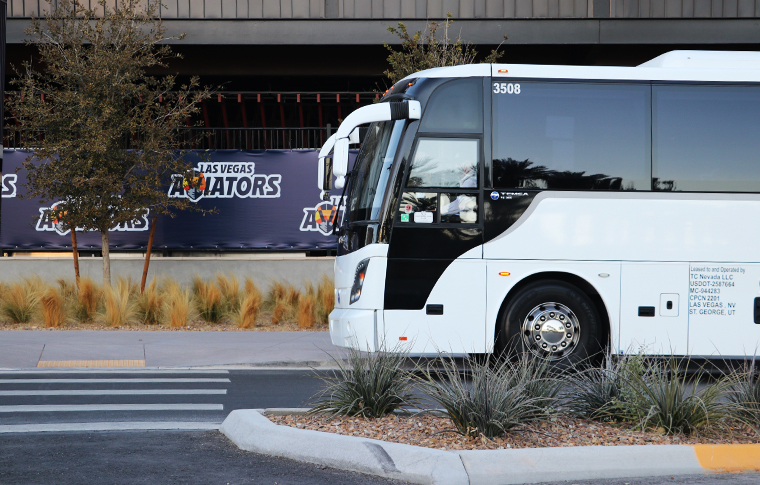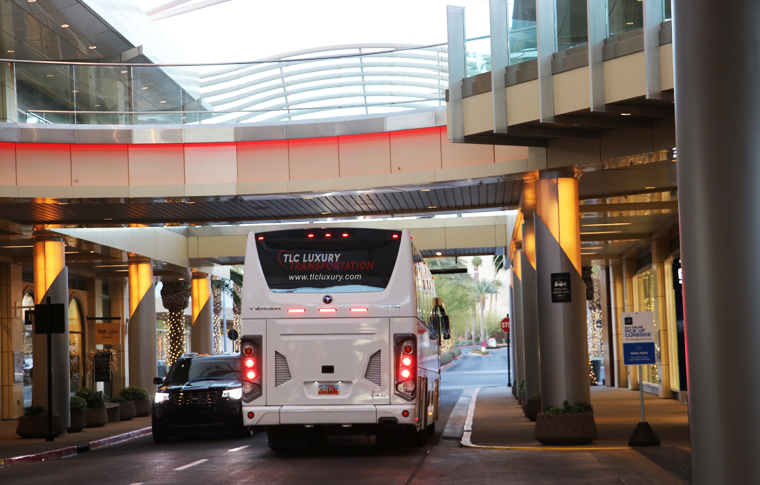 A Luxury Las Vegas Charter Experience
The Temsa TS-35's size makes it the perfect choice for maneuvering the 'ins and outs' of the Las Vegas Strip as quickly as possible. Additionally, the TS-35's size reduces your costs if you end up having less people than expected. TLC Luxury's eclectic fleet of charter bus rentals in Las Vegas will ensure you have a true luxury transportation experience at the best price.