Las Vegas Mini Bus Rental
Outlets
USB Ports
Foot Rests
Luxury Seating
Sky View Window
WiFi (When Requested)
Media Entertainment System
Accommodates 21 Passengers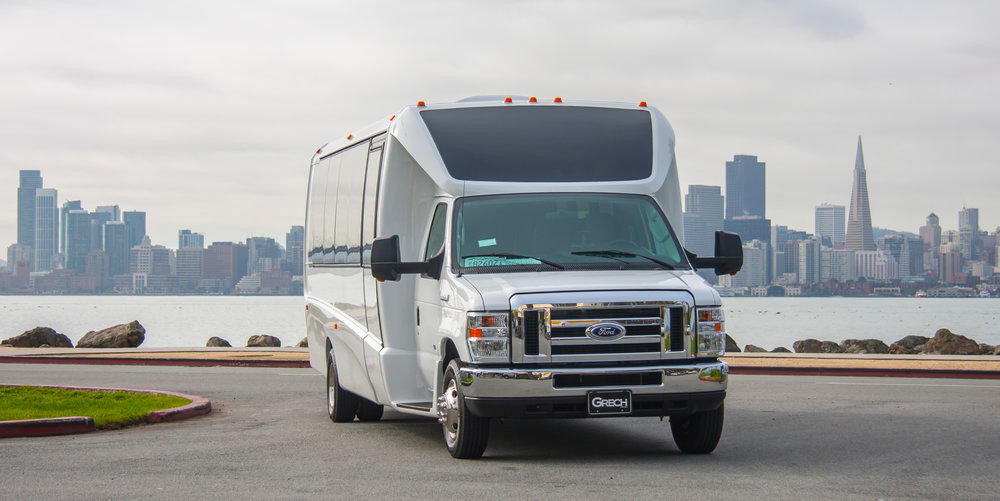 Stand Out In Your Mini Bus Rental
Have you heard? There is a 'luxury mini bus' in Las Vegas that is actaully what you expect. Grech Motors' Ford F-550 mini bus is certainly a much higher quality than the industry standard. You will undoubtedly impress your clients with the hardwood floors and stitched leather seats of your Las Vegas mini bus rental.
The Real Las Vegas Experience
Nobody talks about how Las Vegas has changed the past 10 years. The high quality standard has seemed to disappear and been replaced with disappointing experiences, especially in regards to transportation. We will provide you the highest quality vehicle from our impressive fleet of Las Vegas charter bus rentals.
We didn't just choose the name TLC Luxury because we thought it was cool. We chose our name because it best describes us as a company. Rely on us to receive the best bus rental rates in Las Vegas.